Even though insurance claim work can be complicated, the pricing is actually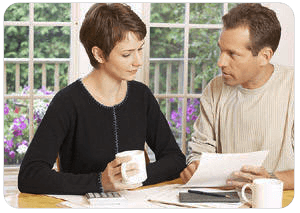 simplified.  Neither the homeowner, the contractor, nor the insurance adjuster has a say in the matter of the unit pricing; it is all pre-established by a third party.
Today twenty out of twenty-five of the primary insurance companies and all four of the leading national insurance companies have adopted a standardized pricing system set by a third party company called Xactimate.  Xactimate is a database company who monitors the market price for construction labor and materials in hundreds of markets around the country, and then sells the information to insurance companies and contractors alike, including Tuttle Contracting.  Since we are using the same price list as the insurance company and will meet with the insurance adjuster to agree on the scope of damage; there is no argument on price.
What this means to you, our customer, is that we can guarantee your out-of-pocket expense will NEVER exceed your deductible amount, when you have a replacement cost insurance claim.  The insurance policy you have been paying for covers 100% of the cost to replace whatever was damaged, less your deductible.  Therefore, your deductible is the only out-of-pocket expense you will ever have to pay when using Tuttle Contracting.
Our ability to guarantee your out-of-pocket cost is what we have come to call The Tuttle Method.
For more information on this see our page on The Tuttle Method.