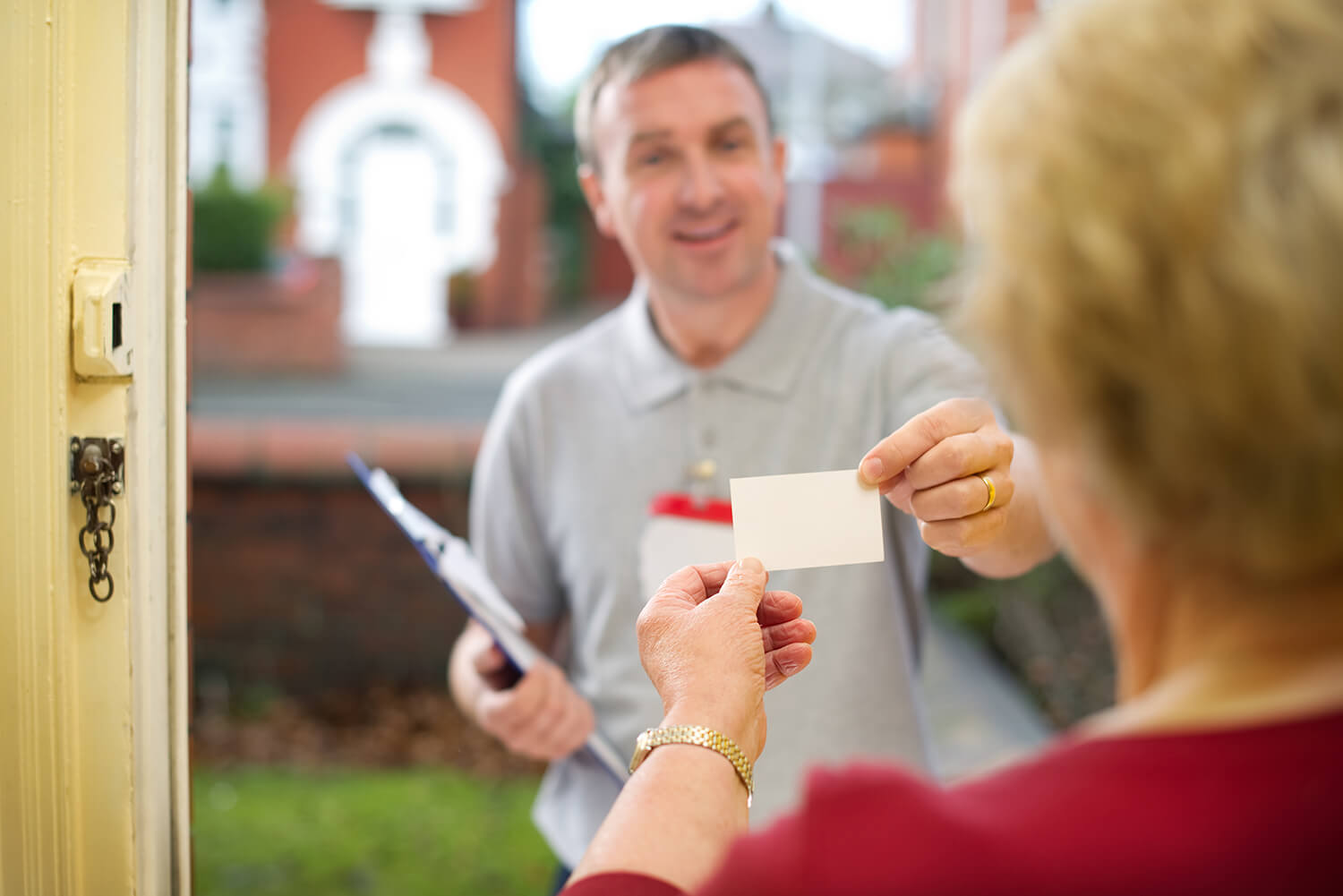 Scammers
The storm damage repair business has always been one to attract a certain number of "bad element" types, but in recent years they seem to be on the rise.  These are the guys you hear about in the news; these are the guys that have earned the name "storm chasers," and these guys that have tainted the entire industry.  This information is dedicated to educating the customer, so you are able to avoid individuals and businesses who are only interested in taking advantage of you.
We understand everyone wants a good value and to save money – but no one wants to be taken advantage of and no one wants to be cheated.  The following points are some things to look for and be aware of to help make a good decision for your repairs.  The first indicator and rule that always applies: "If it is too good to be true, then it probably is." Here are some other things to look-out for:
Is the price quote approximately the same as others or the insurance company estimate?

Here is the scenario: The contractor will offer a price bid far less than the completion and the insurance company to attract the business.  But, when the work has started and they have the roof removed the homeowner gets a knock on the door and they hear something like this, "Mr. Homeowner, we're sorry but we made a mistake in the measurements of your roof and we can't do it for what we said.  If you want us to finish the job the price will be…"
Now they are quoting a price higher than the competition and the insurance company, but what is the homeowner to do – their roof is on the ground.  And if they don't agree to the higher price the roofers will walk off the job leaving the house open to the elements.
Rule: The insurance company price is the price that a reputable contractor will be able to do the work for.
Are they promising to "cover your deductible" or to put money back in your pocket?

Contractors who are unable to answer questions and provide a quality product and service will attempt to make up for their lack of ability by offering monetary incentives.  Most importantly homeowners MUST know this is illegal and carries a prison penalty for insurance fraud for both the contractor and the homeowner (see our page on Insurance Fraud is Unacceptable under Services).
In addition, since the insurance operates on standardized pricing the contractor has got to cut the cost somewhere to cut the price.  We would not recommend cutting corners on the roof – if any part of the house is done right you want it to be the roof.
Rule: Expect to pay your deductible and select a contractor who knows how to and will complete the work according to manufacturers guidelines and local code standards.
How long have they been in business?

This type of contractor is known for changing company names and phone numbers on a regular basis.  Don't let "experience" replace years in the business.  If the company is new and has no record of a history, then it is likely it won't be there in 6 months either.
Rule: Look for some kind of record for the length of time they have been in business, often the Better Business Bureau can assist with this information.
Are they offering workmanship warranties longer than the time they have been in business?

This tactic seems to attract many unknowing customers because it sounds so good, but remember what Momma said, if it is too good to be true then it probably is.  The reality is that company never intended on servicing the warranty in the first place, so they don't care what the warranty paper says.  When you need them, you will likely call and get a disconnected number.
When evaluating warranties, don't get workmanship and material warranties confused.  This is something else some companies will do.  They don't offer a warranty at all but they use the manufacturers material warranty (many of which are lifetime) to appear as though they offer a lifetime workmanship warranty.  In these cases, the reality is there is no workmanship warranty at all.
Rule: Industry standard warranty for workmanship is two (2) years, and warranty should not be longer then the number of years already in business.
Does the vehicle they drive represent a professional contractor or does it have magnetic signs that can be quickly and easily changed or removed?

Magnetics are a way of appearing like a company but can be easily removed when they leave town or change company names.  This is also done by individuals who are doing jobs "on-the-side" and they are not full-time contractors.
Rule: Select a company who is a full-time contractor and represents themselves as such.  Most professional contractors will use vinyl lettering to mark their vehicles.
Since 1984 Tuttle Contracting has been operating as one company, working in many different states but always maintaining the same national headquarters.  We are one of the few original professional storm repair companies still in existence today.  At Tuttle Contracting we strive for excellence and work diligently to develop and maintain long term relationships with not only the crews we employ, but the homeowners we serve.
Whether you choose Tuttle Contracting or another contractor to complete your work we want to see you and your home taken care of properly.  Hopefully this information will help you make a good decision and avoid some common mistakes others have made.
If the thought of filing an insurance claim and replacing your roof seems like it is just too much, you're not alone.

The important thing is that the proper steps and materials must be used to build your roofing system.