Facts You Need To Know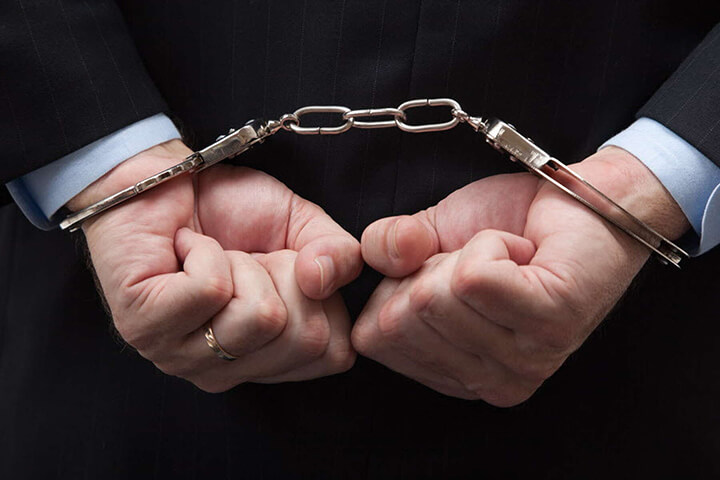 In recent years this industry has seen a large increase in the number of unattached independent people who work out of their trucks or trailers.  Many of these so-called companies change their phone numbers as well as their place of business many times in one year.  Companies like these are willing to say and do anything to get your business – even break the law.
A common pitch you may hear from a salesman is, "we'll cover your deductible so you have no out of pocket expense."  Sounds great, doesn't it.  But what they don't tell you is they must defraud the insurance company to make that happen.  It's easiest to understand when you see the flow of documents and money.  Here is the basic process:
The adjuster approves a value (RCV) and payment for what has been damaged and issues an Adjusters Summary and the 1st installment check (usually 70% to 80% of the full replacement cost).
The chosen contractor will complete the work, usually collecting a first installment of 50% when starting the work (NOT upon signing a contract).
After completion the contractor MUST submit a "Certificate of Completion" to the insurance company, which states the work has been completed and the price it was completed for.
In processing the "Certificate of Completion" the insurance company will compare the adjusters approve value (RCV) and the contractor completed price, before releasing final payment.
IF THEY ARE DIFFERENT THE INSURANCE COMPANY WILL PAY THE LESSER OF THE TWO!
In Step 4 is where the fraud occurs if you're not paying your deductible.  The contractor must submit a higher price to the insurance company and a lower price to the customer – there is the fraud.
You may say, "So what… I'm not committing a crime if the contractor sends in the paperwork."  Unfortunately, this is where you are wrong.  The insurance fraud laws are written to include both the contractor and the homeowner – even if you didn't know what the contractor did.  Each state statue carries a different number and slightly different language, but each state has an insurance fraud statute and when violated it is considered a state jail felony.
YOUR ROOF JUST ISN'T WORTH THAT!
If you don't believe this is true, call your state board of insurance or your insurance company and ask them.  Or, you may be able to simply find it on your Adjusters Summary.  Starting in 2010 we started seeing some insurance companies listing the fraud statute right on the Adjusters Summary.  This information is important to you. Don't take our word for it check it out for yourself.
The most discouraging reality about insurance fraud is that even larger companies are "bending" to the pressure of competition and looking the other way in regards to this practice.  At Tuttle Contracting this kind of behavior is unacceptable and grounds for termination.  It is our goal to provide an above average, quality product and service to our customers – we strive to solve problems not create them.
In New Information
We at Tuttle Contracting are excited to share that the State of Colorado is leading the way in protecting consumers against contractors willing commit insurance fraud.  On June 6, 2012 Governor John Hickenlooper signed Colorado Senate Bill 38 (The Consumer Protection/Roofing Bill) into effect, requiring immediate compliance.  This new bill requires roofing contractors to do what Tuttle Contracting & Roofing has been doing for years, and passes further penalty for paying, covering, or waiving an insurance deductible.
The new law requires a signed agreement between homeowner and contractor, and the agreement must include the following:
A scope of work and the project cost.
The contractor's contact information.
Identification of the contractor's insurance coverage & their contact information.
All moneys collected by the contractor before materials are delivered must be held in trust.
A required 72 hour cancellation policy with full refund of any deposit.
A required 72 hour cancellation policy after finding the insurance claim has been denied, in whole or in part.
Contractor cannot pay, waive, or rebate the homeowner's insurance deductible; in whole or in part.
For more information on this topic see:  Colorado Senate Bill 38
"Tuttle Roofing gave us a comprehensive roof inspection with a No-Cost Estimate."
Satisfied Clients Annually
We're here to help
Tuttle Roofing has been serving communities for over 39 years. To date, we have installed over 50,000 roofs. With each roof, Dennis Tuttle has earned the trust of both residential and commercial clients.
We're fully protected with the correct equipment
We have all of the regulatory safety certificates
important articles of interest
Latest Tuttle Roofing News
Storm damage repair has always attracted a number of "bad elements", but they seem to be on the rise.

If the thought of filing an insurance claim and replacing your roof seems like it is just too much, you're not alone.