Founded by Dennis Tuttle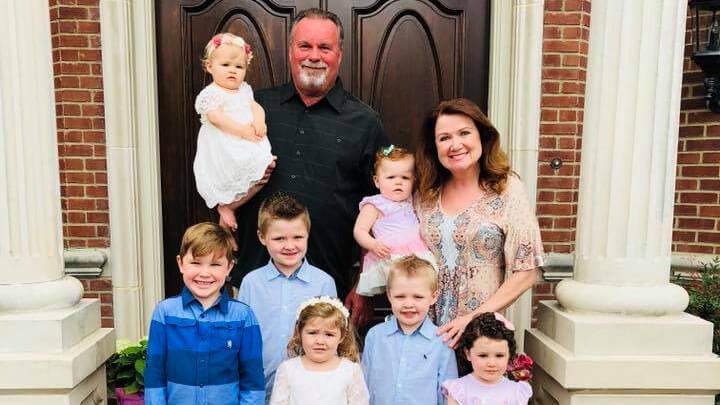 When Dennis Tuttle, founder and owner, opened his first location at the age of 23, he never dreamed 39 years later he would own and operate one of the most successful contracting and roofing companies in the United States.  The first location was opened in Austin, Texas in 1984, as Texas Southwest Roofing and later Dennis Tuttle changed the name to Tuttle Contracting / Roofing when the company expanded to work outside the state of Texas.
In 1992, the company moved its headquarters to Fort Worth, Texas.  In its 39-year history, the company has grown from a small local company to a nationwide professional contracting company specializing in roofing and roofing restoration.  To date, we have installed over 50,000 roofs, commercial and residential, and have worked in 23 states.
With our company headquarters being located in the "hail belt," we have been inundated with storm related business.  As a result, we have become storm repair specialists and have extensive experience in working not only with home and business owners but also with insurance and mortgage companies.  The great demand and need for this kind of service has been the driving factor in our nationwide expansion and has given us the opportunity to assist thousands of people in a time of need.
In the same way that FEMA and The Red Cross respond to natural events to assist people in a time of need, Tuttle Contracting has been and will be there as well.  Our team of experienced and qualified representatives and technicians are available for immediate response as well as long-term service, an example set by the owner himself.
Even though we have become a large nationwide company our roots are still in small town America, committed to excellence, hard-work, and honesty; just like the first location was in 1984.  At Tuttle Contracting we consider ourselves a family dedicated to treating you and your family the way we would want our own family treated.  This is why since the mid 90's our advertising has included the slogan, "There Is A Difference."
We have been here for thousands and we are here for you now.  Thank you for the opportunity and we look forward to serving you in the future.
"Tuttle Roofing helped us when we needed it most."
Satisfied Clients Annually
HIGHLY skilled & EXPERIENCED Roofers
We're here to help
It is our mission to be a service oriented, professional contracting company in a product oriented industry. Our goal is to provide great service and professionalism to our customers.
We're fully protected with the correct equipment
We have all of the regulatory safety certificates
important articles of interest
Latest Tuttle Roofing News
Storm damage repair has always attracted a number of "bad elements", but they seem to be on the rise.

If the thought of filing an insurance claim and replacing your roof seems like it is just too much, you're not alone.